10th Annual ANMC Health Fair at the Alaska Federations of Natives Convention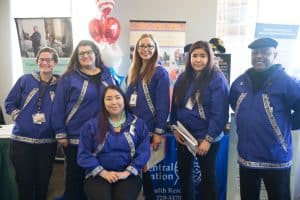 Are you or your family members planning to attend the annual Alaska Federation of Natives convention? The 2018 convention will be held in the heart of downtown Anchorage at the Dena'ina Convention and Civic Center on October 18 – 20. The  theme for this year is Innovation in the past, present, and future.
AFN is an annual convention for Alaska Native and American Indian people to discuss public policy and governmental issues. While attending AFN, one can enjoy the hundreds of Alaska Native artist tables at the customary Native Arts Show. Attendees also can learn more about health and wellness at the 10th annual Alaska Native Medical Center Health Fair hosted as part of the convention. The cultural performances during the evenings are also noteworthy attractions of AFN.
Each year, Alaska Native Tribal Health Consortium and Southcentral Foundation partner to host this exciting health fair at AFN. Both ANTHC and SCF have a common goal to provide pertinent health and wellness information with the nearly 2000 attendees by bringing multiple ANTHC and SCF programs together. Both organizations are passionate about meeting customer-owners where they are and providing information about health topics and resources that are important to the Native Community.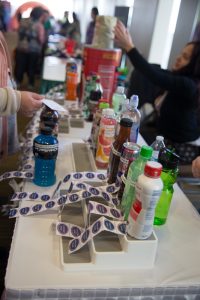 Some booths at the ANMC Health Fair will include SCF Detox, Health Education, ANMC Food and Nutrition Services, Flu Vaccine Clinic, Dental, ANTHC Wellness and Prevention, Breast and Cervical Cancer Awareness, ANMC Customer Experience, and many more. The SCF Detox program will share the difference between medical detox and long-term residential treatment and help identify goals for customers who would like to connect with resources upon discharge. SCF's Health Education Department will be promoting cancer education, obesity prevention, and diabetes education. Conference participants will also have the opportunity to receive their annual flu shot at the flu vaccine clinic. These are just a few examples of the healthy activities available.
For more information about AFN or the ANMC Health Fair, visit the Alaska Federation of Natives website at nativefederation.org.
by Esther Robertson