Alaskans Grieve the Loss of
an Alaska Native Leader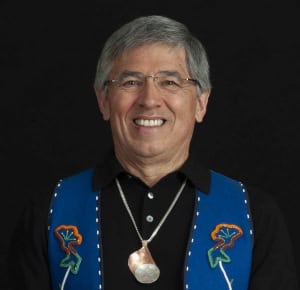 Alaskans across the state were saddened to learn of the passing of Alaska Native leader Bryon Mallott. The former lieutenant governor passed away unexpectedly at the age of 77. Mallott was of Tlingit descent and raised in the coastal village of Yakutat. He was a leader of the Kwaash Ké Kwaan clan and his Tlingit name Dux da neik, K'oo del ta' translates to – a person who would lead us into the future. Mallott served in several positions in business and government. Mallott's first leadership role was at the age of 22 when he was elected as mayor of Yakutat. He later went on to serve as mayor of Juneau and was also executive director of the Alaska Permanent Fund Corporation before becoming lieutenant governor. Gov. Walker shared, "Today I lost a dear friend whose love for Alaska and Alaskans knew no bounds. Byron and I shared the belief that if Alaskans pulled together on the same end of the rope despite political, racial, and economic differences, a stronger, more unified Alaska would emerge. We started out as rivals and soon became close friends. We always greeted one another with a hug, just as we would greet brothers or sons. I will miss that." Mallott was a strong leader in the Alaska Native Community serving as president of the Alaska Federation of Natives and president and chairman of Sealaska Corporation. He played an instrumental role in the passing of the Alaska Native Claims Settlement Act among many other accomplishments. The former lieutenant governor leaves a legacy of dedicated service to all Alaskans. Mallott is survived by his wife, five children, and many grandchildren. Southcentral Foundation offers its sincere condolences to the family, friends, and colleagues of Byron Mallott.
Esther Robertson
Click here to add your own text
Click here to add your own text