Cultural Trainings Associated to Lower Health Risk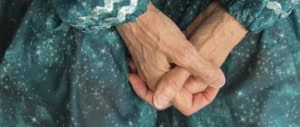 In December 2019, Southcentral Foundation's President/CEO Katherine Gottlieb was published in the International Journal of Circumpolar Health. The article focused on a study measuring health care utilization among Alaska Native adults who suffer from adverse life experiences; the study was conducted after their participation in SCF's Beauty for Ashes training. Beauty for Ashes is a five-day training offered by SCF's Family Wellness Warriors Initiative where participants explore their story from a culturally and spiritually rooted curriculum.
Standard treatments for adverse life experiences typically include trauma-focused psychotherapies that aim to reduce post-traumatic stress symptomatology and improve self-esteem. In this study, SCF explored whether a program rooted in Alaska Native culture that focused on treating the emotional and interpersonal effects of adverse life experiences influenced health care utilization. The study specifically measured total health system visits, substance use visits, and emergency department visits.
SCF's FWWI addresses adverse life traumas and identifies them as a root cause of family violence. Ingrained in Alaska Native values and methodologies, FWWI's theory suggests that healing from adverse life traumas is an essential step that must occur for participants to build resiliency, self-efficacy, and healthy relationships. Participants connect with each other and peer leaders, while using storytelling to break the silence about harms experienced, better understand traumatic experiences, support one another, develop positive self-narratives, and find commonalities with others.
Participants in this study had an average of 4.5 adverse life experiences that caused trauma as measured by the Alaska screening tool. Those who completed the training described a reduction in anxiety and distress as a result of processing their trauma and understanding the trauma was not their fault. They also described an increased sense of control over their lives as a result of better understanding of their emotions, seeing others with similar experiences making positive changes, and building coping skills during the trainings.
SCF's findings are in line with other behavioral health studies that indicate a person must process traumatic memories and build a coherent narrative to replace harmful thought patterns. It also supports the understanding that connecting with others can help normalize experience and reduce distress. Data collected by the University of California San Francisco stated that people who suffer from anxiety, depression, and distress are 65% more likely to develop a heart condition, 64% more likely to have a stroke, 50% more likely to develop high blood pressure, and 87% more likely to have arthritis than people who did not suffer from anxiety or depression.
Through this important research, SCF concluded that an Alaska Native culturally based program helped adults heal from past adverse life experiences. These findings are important because they indicate promise to other community programs that work to heal and support those dealing with adverse life experiences and trauma.
Jake Johnson