Face Masks Do's and Don'ts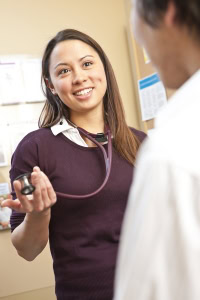 Face masks are a staple in the medical industry because they allow providers and customer-owners to protect one another. However, in some countries, the general public frequently uses them. This has led to discussion, and confusion, about the recommended use of masks and whether everyone should be wearing one to avoid getting sick. According to the CDC, the answer is no. For healthy individuals who want to avoid COVID-19, a face mask will not necessarily help.
Face masks are designed to act as a barrier between providers and customer-owner, but not necessarily as a shield from invisible germs. These masks are not fitted or sealed, so they are not an effective tool for complete viral safety. While they can help block some larger respiratory particles from entering the body when breathing, the outside of the mask itself may still be contaminated. Any part of the body that touches that outer surface will ultimately reverse the positive health effects of the mask once they meet the face.
Surgical face masks do have their protective uses. Face masks are more appropriate for people who are already sick, to help prevent contamination in the immediate area when they cough or sneeze. It is important to remember that face masks are vital to the medical industry. The shortage of face masks world-wide may become problem. If medical professionals don't have a way to protect customer-owners, they cannot safely provide care to those that need it most. If you are not sick and do not live with susceptible individuals, do not stock up on face masks.
Instead, consider following the other preventative measures recommended by the CDC and World Health Organization, such as hand hygiene, covering you cough, and social distancing. If you have questions about whether to wear a face mask, please talk with a provider.
SCF Public Relations