Fighting the Stigma of Mental Health Conditions
May is Mental Health Awareness Month. This month recognizes those who live with mental health conditions—to show support and educate the general public about such conditions.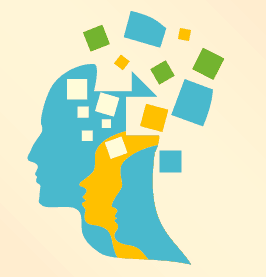 Mental health conditions are common and frequently begin much earlier in life than when diagnosed. Without treatment, these conditions can take away happiness, joy, and the ability to engage in life. According to the National Alliance on Mental Illness, 1 in 5 Americans will be affected by a mental health condition in their lifetime, and every American may be affected or impacted through their friends and family.
Fighting the stigma associated with mental health conditions is a community initiative. A powerful way to help fight stigma is to stand up and share our stories. Sharing story is a common way to provide positive examples, which can in turn humanize mental health conditions.
For instance, a young woman in her 20s came in to see a Southcentral Foundation Behavioral Health Consultant (BHC) after she heard a relative talk about how depression and anxiety had affected her family. She had always felt anxious when interacting with others, particularly outside of her home.  She would sometimes avoid social interactions or tasks she needed to complete that required leaving home and interacting with others.  After meeting with the BHC, she learned new ways to make it easier to leave her home and make life more enjoyable. She also participated in a learning circle on the SCF campus and learned that others also struggle with similar challenges she faces. Through sharing with her family and community, she gained confidence and found ways to better control her anxiety.
Being afraid to talk about mental health awareness is one of the most common barriers to seeking help. By encouraging conversation about mental health awareness, one can help another understand they are not alone and support is available.
SCF Behavioral Health works to bring behavioral services to customer-owners. Those services range from depression and substance treatment, to providing support for stressful life events. The division serves customer-owners in a variety of settings. This includes BHCs who provide mental health services in primary care; learning circles that are open to the community; BURT (Behavioral Urgent Response Team), which provides crisis intervention; case management; psychiatric evaluation; medication management; and individual, couples, and other types of therapy.
SCF Behavioral Health offers a number of group and specialized programs. Please call (907) 729-2500 for more information.
-Shane Coleman, Medical Director, BSD and Jenny Miller, Public Relations Specialist