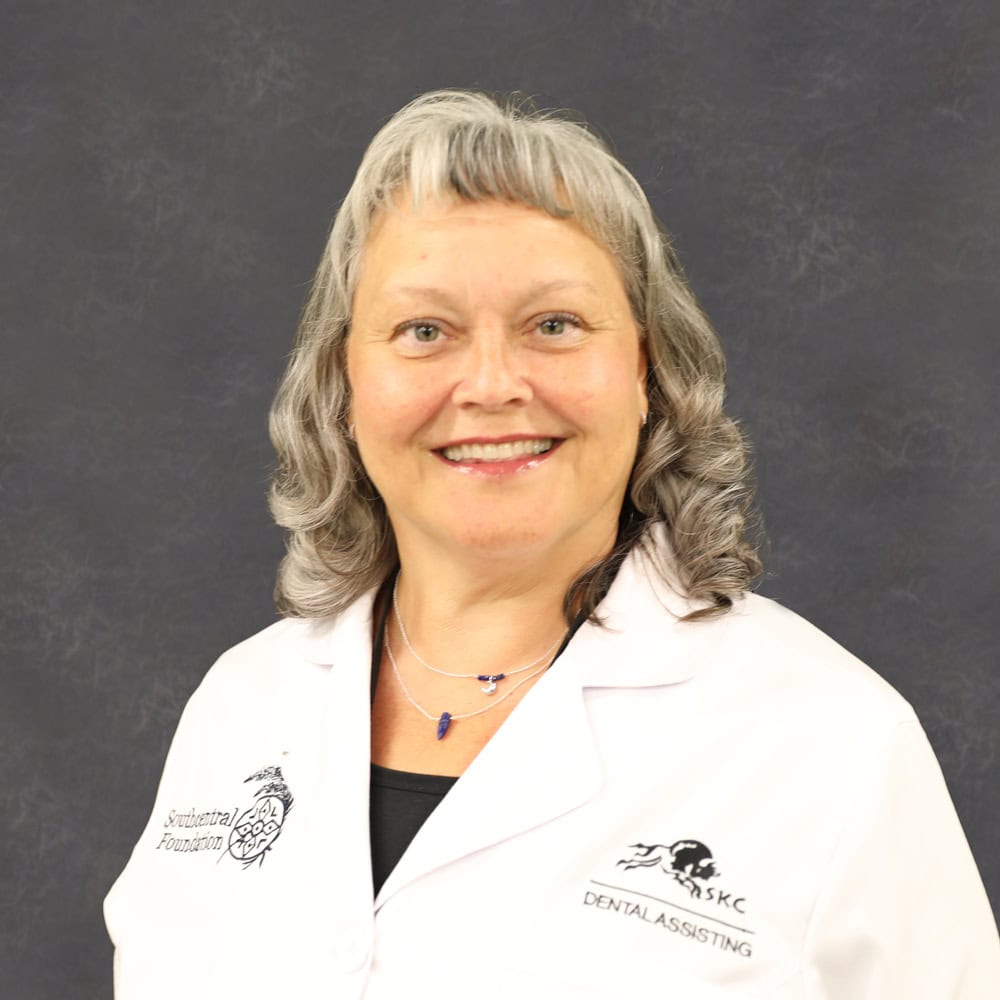 Carol East, CDA, BS
Instructor
Carol East, CDA, BS is a graduate of Brigham Young University Idaho. This educational acheivement culminated an 18-year passion she developed from her first days as a dental assistant trainee. She quickly discovered that the only thing she like better than assisting was teaching and helping others to share in this profession. Accordingly, she set a path to accomplish this goal, including successfully passing the Dental Assistant National Board Exam to become a Certified Dental Assistant. Realizing that she would require a bachelor degree to become a training instructor, she enrolled in BYU, first earning an associate of science, followed by a bachelor of science with an emphasis in public health. Since becoming an employee at Southcentral Foundation, her passion for the dental assistant program has deepened. She loves instructing, mentoring, and supporting students as she watches them grow into this demanding, yet rewarding, career.
Southcentral Foundation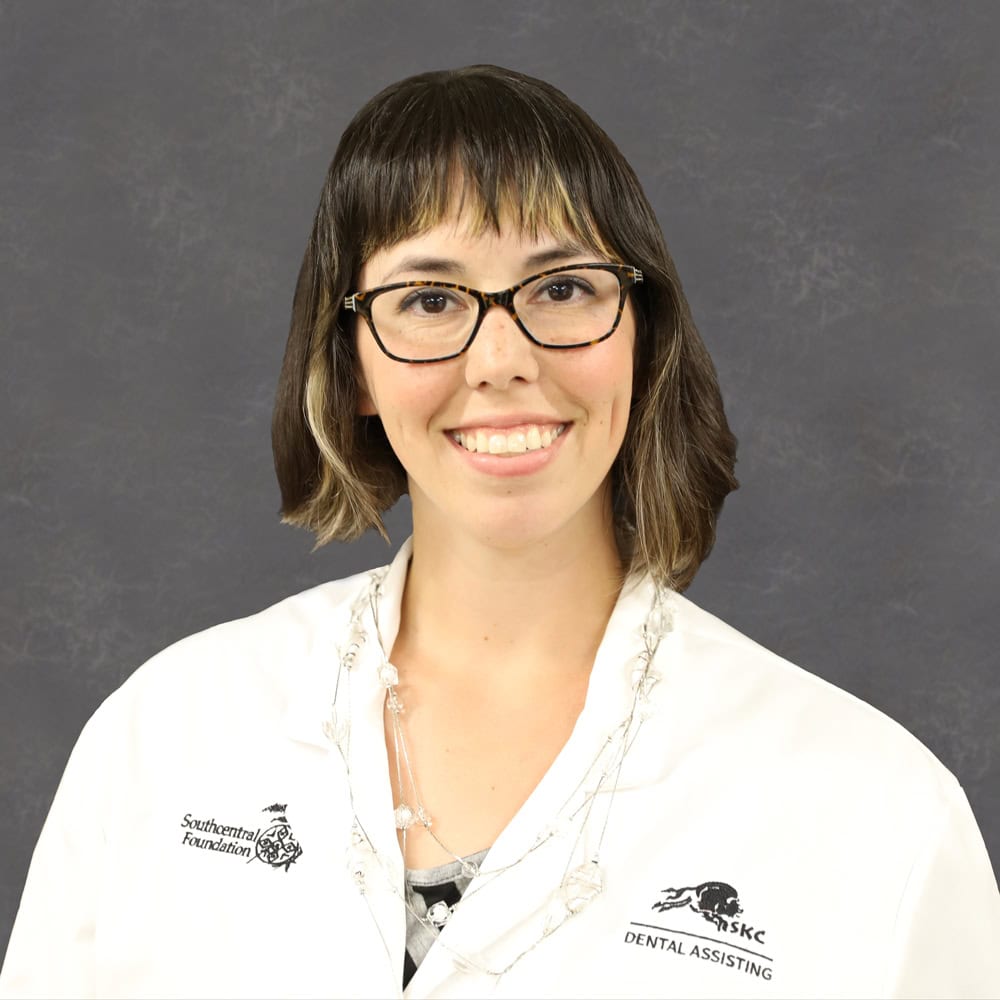 Terri-Jo Ewing, CDA, BS
Instructor
Terri-Jo Ewing, CDA, BSHS, recently graduated form the University of Alaska Anchorage with a bachelor of science degree in health science, specializing in health education. She is also a certified dental assistant and has been with Southcentral Foundation since 2007. Terri-Jo started as a dental assistant trainee, but has become a mentor to many dental assistants, which she loves as her passion is empowering others. Over the years, she has specialized in general chair assisting, endodontics, prosthodontics, pedodontics, and orthodontics. She is excited to join the Dental Assisting Technology program faculty to teach the next generation and be a positive influence. In her role, she will be able to use both her clinical and collegiate experience.
Southcentral Foundation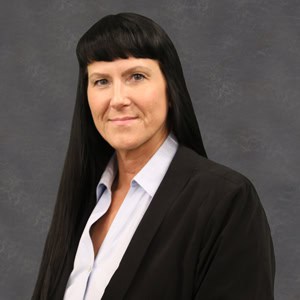 Anita Johnson
Program Coordinator
Anita Johnson is the program coordinator for the Dental Assisting Technology program. She started at Southecentral Foundation as a dental assistant trainee and has developed a passion for the program. She has always loved dentistry and is excited to join the team. Her professional history is well rounded with over 25 years of administrative experience, including campaigns, grants, construction, finance, insurance, and events. She is grateful for the opportunity to merge her passion for dentistry and her experience to help the program itself and the students.
Southcentral Foundation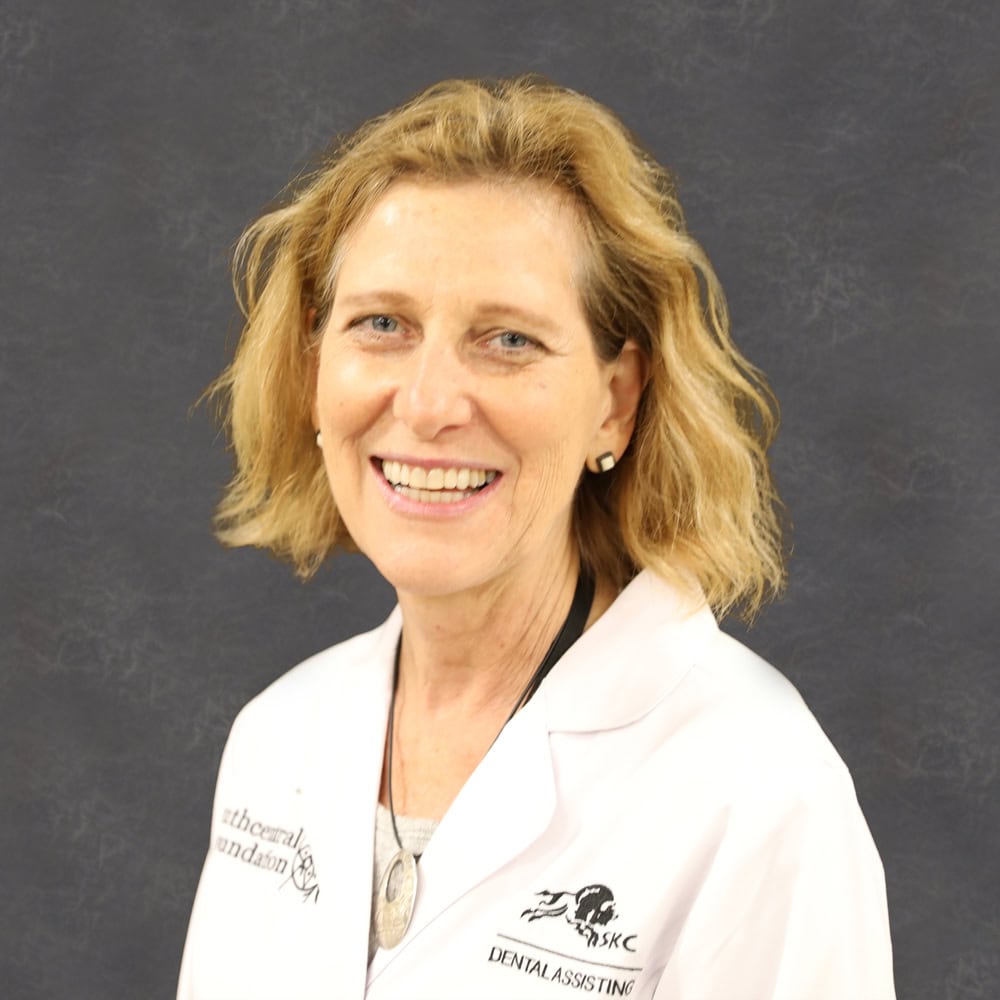 Royann Royer, CDA, RDH, MPH
Instructor
Royann Royer CDA, RDH, MPH has been a dental professional in education, private practice, and public health throughout her career. She developed and initiated the Dental Assisting Program at SCF. She is a DAT instructor in this program and recently pursued the accreditation process to be a college-based program with Salish Kootenai College in Montana. She taught at the UAA Dental Program for more than 20 years. Royann has been an author or contributor to several nationally published dental education materials, and continues to work in education with many organizations. Her passion is to provide the most effective and interesting educational instruction methods for students to learn and absorb the greatest amount of information possible. To accomplish this, she uses the most current research, knowledge, and teaching concepts available. She stated "I always look forward to meeting a new student group, seeing them progress throughout the program, and reach their goals."
Southcentral Foundation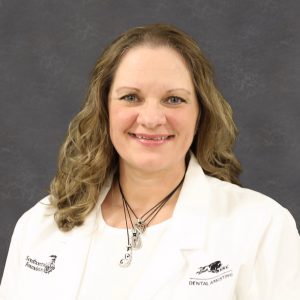 Collette James, CDA, BS
Instructor
Collette James, CDA, BS, is a graduate of the University of Alaska Anchorage. She graduated with a bachelor of science degree in biological sciences with an emphasis on chemistry and cellular biology. Collette is also a certified dental assistant with over 25 years experience. Originally from Salt Lake City, Utah, she came to Alaska in 2000, settled in the Kenai Peninsula for six years before moving to Anchorage to complete her bachelors. Throughout her time dental assisting, she has shared her knowledge and skills with colleagues in both the private sector and her time at Southcentral Foundation. Collette's enthusiasm for dentistry and serving others has inspired her to become an instructor and mentor students who have an interest in pursuing a career as a dental assistant.
Southcentral Foundation
Stephen Spencer, CDA, RDH, BS
Instructor
Stephen "Spence" Spencer, RDH, CDA, has been employed as a clinical dental hygienist and Dental Assistant Training program instructor with Southcentral Foundation in Anchorage since 2012. His previous teaching responsibilities have included appointments as adjunct faculty for both the dental hygiene and dental assisting program at the University Of Alaska Anchorage. Stephen's dental experience includes 24 years as an enlisted dental assistant in the US Air Force, where his responsibilities included providing training in both basic life support (American Heart Association) and Combat Self-Aid and Buddy Care. He earned a bachelor of science, dental hygiene (2012) as well as an associates of applied sciences – dental assisting (1994). He has been a certified dental assistant though the dental assisting National Board since 1994.
Southcentral Foundation