Eklutna Community Clinic
COVID-19 Information
Southcentral Foundation's President/CEO and leadership understand these are difficult times and continue to closely monitor this dynamic, rapidly evolving situation.
Part of SCF's Emergency Management Plan and Pandemic Response includes different levels of operations and staffing based on many factors, including paying attention to guidance from health authorities and local officials.
Eklutna Community Clinic is available to both Alaska Native and non-Native people.
Services are conveniently located for those residing in communities along the Glenn Highway. As a designated community health center, supported by a federal grant, the clinic provides medical services to both Alaska Native and non-Native people in the surrounding areas of Eklutna, Eagle River, Chugiak, Peters Creek, and Palmer. Discounts are offered depending upon both household income and size.
Eklutna Community Clinic offers COVID-19 testing.
To receive a COVID-19 test, you must be registered as a patient. Call the clinic if you are not registered, then follow the signs to the designated testing area. Please wear a mask and call the clinic when you arrive.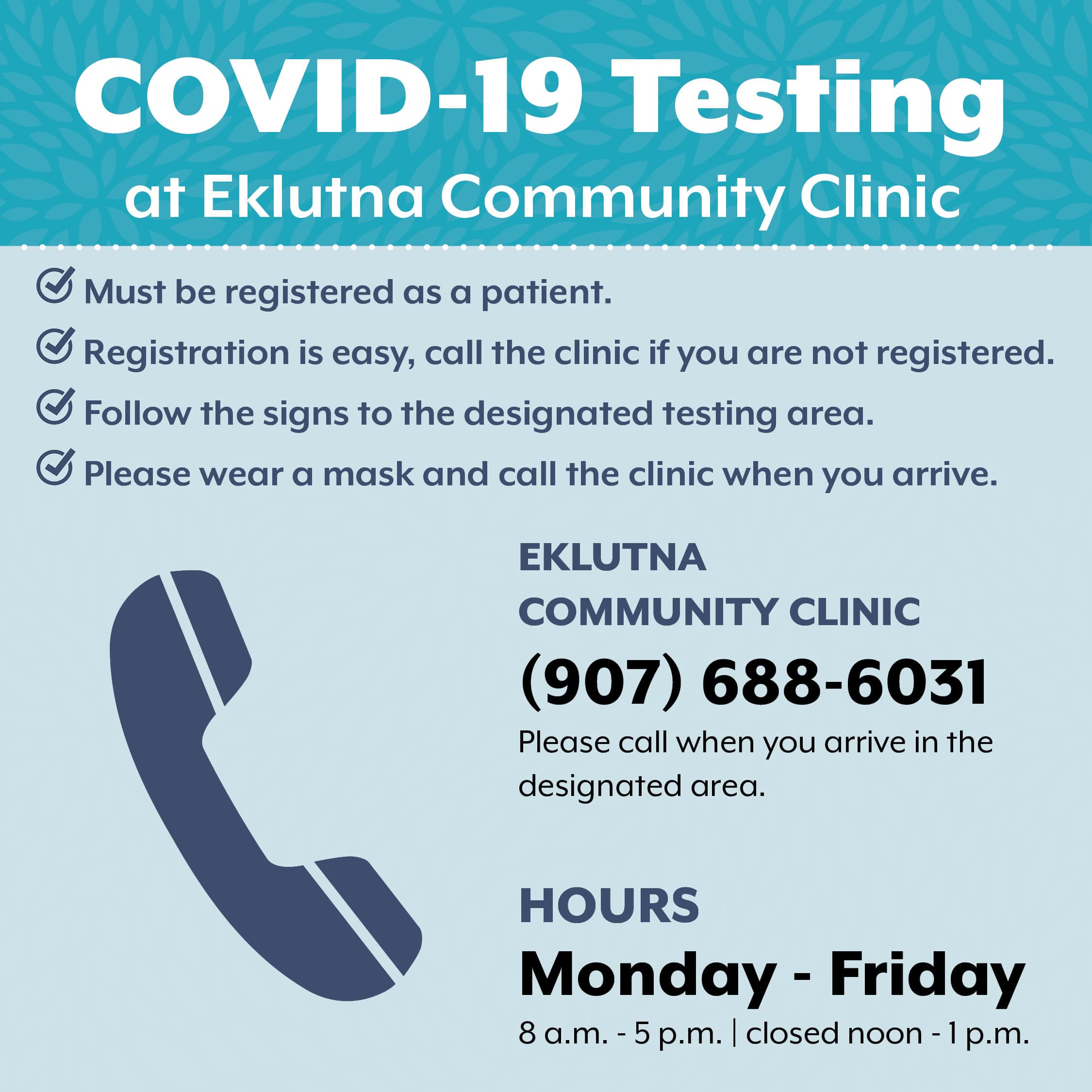 Eklutna Village Clinic
26341 Eklutna Village Road
Chugiak, AK 99567
Phone
(907) 688-6031
Hours
Monday – Friday
8 a.m. – 5 p.m.
Closed noon – 1 p.m. during lunch
Urgent: 911