Summer Food Service Program for Children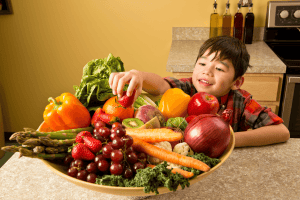 Summer break is here and Alaska's children need your help. On average, nearly 51,000 Alaskan children received free or reduced-price school meals through the USDA National School Lunch Program in school year 2016–2017, while only about 4,700 (9%) participated in the Summer Food Service Program. The SFSP provides free nutritious meals to children in low-income areas when school is not in session.
The SFSP can be sponsored by public or private non-profit schools, residential summer camps, local governments and tribal organizations. Summer feeding sites can be located in schools, public housing centers, camps, parks, churches and many other facilities as long as the site meets the SFSP eligibility criteria.
These meals help maintain children's health gained through the school year and assists families in stretching their summer food dollars. These programs provide a safe place for children to go and provide summer employment or volunteer opportunities to the local community. The SFSP is key to helping fill the hunger gap and ensuring Alaska's children return to school well-nourished and ready to learn.
by Alicia Marryot