Tierney Receives Baldrige Leadership Award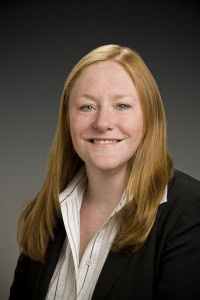 Southcentral Foundation congratulates Vice President of Organizational Development and Innovation Michelle Tierney on receiving the Baldrige Foundation Award for Leadership Excellence in Health Care. The award recognizes leaders who provide exceptionally outstanding support to the Baldrige Foundation and its mission.
Known as the "organizational evelopment guru," played a major role in using the
Baldrige framework as a tool to advance SCF to the next level in quality improvement. As a result, SCF has more effective processes, work units and departments, and has become a more effective organization overall.
"For more than two decades, Michelle has supported SCF's leadership, has been a critical contributor and leader in developing the Nuka System of Care, and has put numerous workforce development best practices into place. "This Baldrige honor is well deserved," said SCF President/CEO Katherine Gottlieb.
With her steadfast commitment to using the Baldrige framework, participating in Baldrige conferences, and as well as launching SCF's Learning Institute to share lessons learned, Tierney has made invaluable contributions to the Baldrige Program and other organizations that have learned of Baldrige through her outreach efforts.
An innovator and agent for change, Tierney leads SCF using the Baldrige framework as a predominant influence on how SCF's work is approached and managed.
Sharon Leighow