State-of-the-Art Prosthodontic Clinic Opens at Southcentral Foundation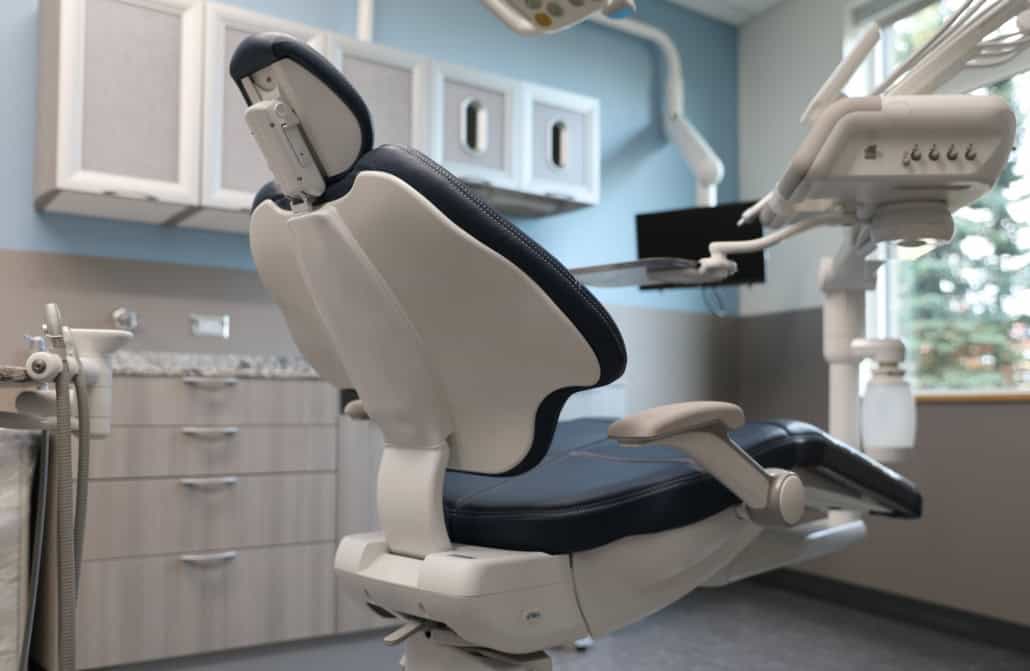 By Senior Public Relations Specialist Brandy Gallagher
Southcentral Foundation has completely remodeled the prosthodontic clinic on the Alaska Native Health Campus. Continuing its commitment to quality and providing the best care for customer-owners, this dental specialty focuses on diagnosing and treating conditions associated with missing or deficient teeth.
The state-of-the-art facility, slated to open this fall, will provide prosthodontic services including crowns, bridges, implant-supported restorations, complete and partial dentures, and complete mouth reconstruction.
The new clinic is a tailored space, designed to enhance customer-owner experiences. Four new dental rooms were added to accommodate equipment needed for prosthodontic dentistry. The spacious rooms are also furnished with new dental chairs and equipment to improve customer-owner experience in prosthodontics. Multiple kiosk stations are located throughout the clinic, and each exam room is equipped with two computers to streamline documentation. The new configuration will improve customer-owner education related to treatment plans.
SCF's new prosthodontic clinic will also include a dental lab incorporating technology to enhance denture and crown services. The on-site lab will reduce the wait time for customer-owners to have restorative work completed by utilizing new, faster scanner technology that provides enhanced images from which the lab makes dentures.
The design process for the new clinic at the Fireweed Mountain Building started last fall, and construction began in December. The remodel is one of many steps SCF has recently taken to accomplish its corporate goal of commitment to quality. Orthodontic services previously offered at the Fireweed Mountain Building are now located at the Children's Dental Clinic in the Dr. Katherine and Dr. Kevin Gottlieb Building.
For more information about the prosthodontic clinic and available services, call Fireweed Mountain Building Dental Clinics at (907) 729-2000.
https://www.southcentralfoundation.com/wp-content/uploads/2020/11/Prosthodics-FW-94-ANN.jpg
1251
1920
Emma Irish
https://www.southcentralfoundation.com/wp-content/uploads/2018/08/001_SCF_Logo_FC_Web-300x180.png
Emma Irish
2020-11-10 16:22:51
2020-11-10 16:24:34
State-of-the-Art Prosthodontic Clinic Opens at Southcentral Foundation