Cultural Classes Pass on Traditions to Generations
By Public Relations Specialist Esther Robertson
For thousands of generations, after a busy season of hunting and gathering from the land, Alaska Native and American Indian people would make regalia and herbal medicines in the colder months. The tradition continues with the help of Southcentral Foundation's Traditional Healing Clinic, which hosts cultural classes for customer-owners in Anchorage and the Matanuska-Susitna Borough and for SCF employees. The clinic offers online classes for participants of all skill levels on how to bead, make salve, sew rabbit fur mittens, and identify local plants. In addition, kuspuk making is offered as the only class currently held in person.
Taking part in cultural classes is an opportunity for participants to learn or share information related to their cultures while connecting to others with similar interests. Some people have not had the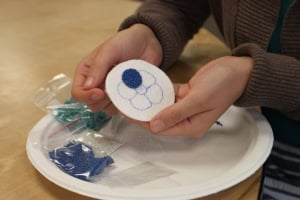 opportunity to learn their Tribe's traditions of beading, sewing, or using local plants for food and healing. These classes are an example of SCF's effort to preserve and share traditional plant and cultural knowledge. Hands-on participation in cultural activities strengthens one's sense of belonging and identity, which can support mental health.
Traditional Healing Clinic Manager Carla Ogle shared, "Family and community activities connect cultural teachings to health and wellness. Participating in traditional activities improves cultural awareness among urban Alaska Native and American Indian people. This promotes resilience and provides healthy activities for individuals, families, and communities."
Some plants used for the salve making class are harvested from the Traditional Healing Clinic Garden or from harvest outings. Instructors teach the basic principles of making salve and the benefits of each plant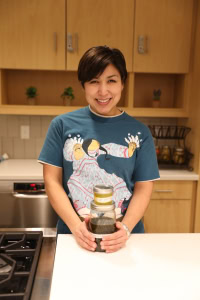 used. During summer and fall seasons, customer-owners can view the garden located near the Traditional Healing Clinic at the Anchorage Native Primary Care Center. Helpful signage identifies each plant in the garden.
Engaging in the classes is made easy. Materials are mailed out after registration. Students learn how to bead, sew, or make salve from the comfort of their homes via Zoom. An internet connection and electronic device is needed to view classes and must be provided by participants. The rest is up to you. Log-in and learn!